WISE Diversity & Inclusion Program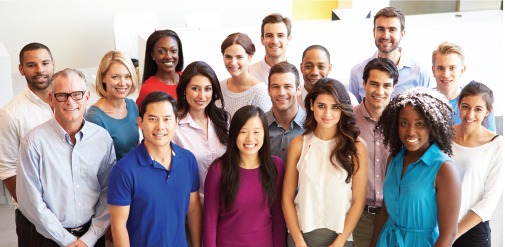 WISE began with a mission to increase diversity in the store brand industry.  Our original mission was largely focused on increasing gender diversity and providing leadership tools for women. Today, with hundreds of individual members and dozens of partner companies, we are proud to say that WISE is described by our members as a safe space for important discussions on the advancement of women in our industry. For us, it's an important recognition, but WISE wants to do more.
The WISE Board of Directors wants to expand our organization's definition of diversity, and be more of a go-to resource for our members who also are championing workplace diversity. We want to be a catalyst for true diversity initiatives, and most importantly, a reliable resource for the individuals and companies in our membership. Many of our member companies, especially the small and medium-sized ones, don't have a dedicated Diversity and Inclusion department or director. WISE would like to be where they can turn to for good information in supporting their all-important D&I goals.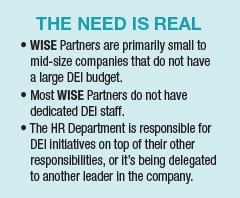 To offer our members the right knowledge and credible information resources, WISE has partnered with ExecuInsight as its Diversity, Equity and Inclusion (DEI) collaborator. With a client list that includes Nestle and J.M. Smucker, ExecuInsight has developed a program tailored to WISE that addresses a broader definition of diversity and provides important resources for our members that are also championing workplace diversity.
The collaboration with ExecuInsight offers WISE partner companies more content, more innovation, and more leadership for DEI education & training. The WISE-customized DEI program is designed to be simple to engage with and this initiative includes three tracks:
Human Resource Team Track – a way for companies to attract and retain diverse talent
Leadership Track – how to lead and manage diverse teams
Individual Contributor Track – inform and educate individual employees
These new resources and services will only be offered to WISE partner companies and their members that are currently enrolled in WISE at no additional cost. If you are unsure about your membership status with WISE, please be sure to reach out to membership@WISEdiversity.org so you don't miss out on these wonderful new offerings from WISE and ExecuInsight.
For more information, please access the following resources while we are creating new materials for you.