Thursday, November 4, 2021
Welcome to the 2021 WISE Annual Meeting! We were so hopeful that we'd be hosting this event in person this year. As we all have learned, our best laid plans need a pivot strategy. So, virtual annual meeting, it is.
WISE strives each year to offer an impactful, memorable program. This year, we are so pleased to announce our Keynote speaker Colonel Merryl Tengesdal (ret.). She's a pioneer being the first and only African American woman to fly the United States Air Force's U-2 "Dragon Lady" high-altitude reconnaissance aircraft. Colonel Tengesdal (ret.) has been deployed worldwide, and has extensive Airforce command and senior leadership experience. She retired in 2017 from the Pentagon in her last assignment as the Director of Inspections for the Air Force Inspector General. Since her retirement, she has added to her already impressive resume as a motivational speaker, a Reality Television Star, a PBS commentator and a technical consultant to Steven Spielberg.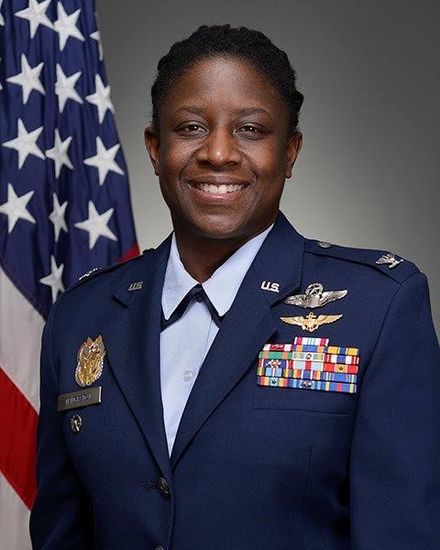 Colonel Merryl Tengesdal (ret.)
Of course, we are also thrilled to be honoring our Top Women in Storebrands Award recipients with our partner Store Brands magazine. Each year, we look forward to seeing who has been nominated by their peers to receive this award.
The WISE Board of Directors and Annual Meeting sponsors and volunteers look forward to seeing you!
We give a big THANK YOU to our 2021 sponsors!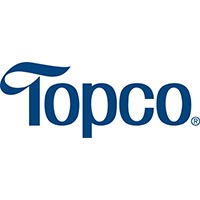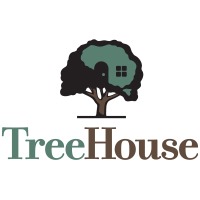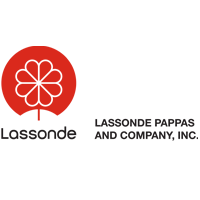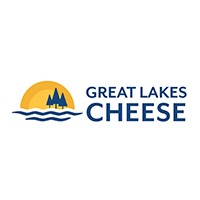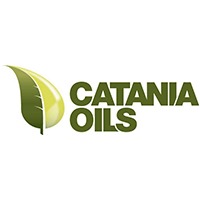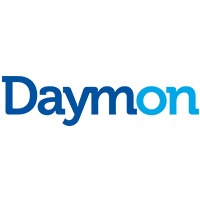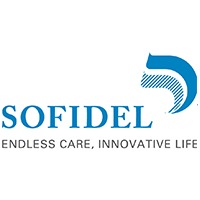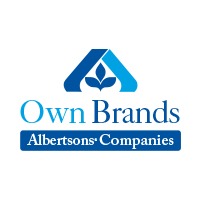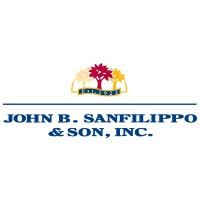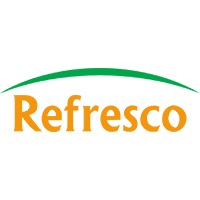 And THANK YOU to our book sponsor!

All annual meeting attendees will receive a FREE e-book, Shatter the Sky: What going to the stratosphere taught me about self-worth, sacrifice, and discipline. In a life filled with meaning and accomplishment, Colonel Merryl Tengesdal (ret.) has become one of the most interesting and compelling maverick women in aviation.
In this inspirational memoir, she shares her Life Lessons on everything from her career in the military, being the first and only black woman to pilot the U2 aircraft, to marriage and motherhood–and everything in between.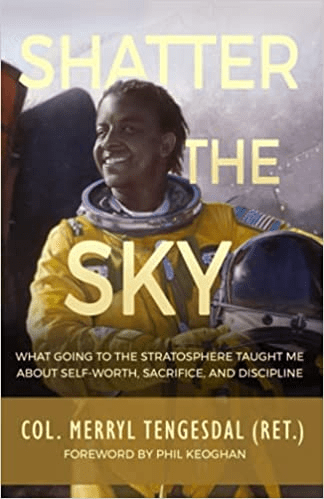 More About the Annual Meeting
The WISE Annual Meeting, held each November, has historically coincided with the opening day of the Private Label Manufacturers Association's (PLMA) US Private Label Trade Show. Since the inception of the organization in 2013, each year's event features a Keynote speaker focusing on diversity, leadership and/or the retail industry.  In addition, the WISE annual event showcases Top Women in Store Brands honorees selected for their achievements in eight categories from among the nation's leading store brand retailers, manufacturers, brokers, and suppliers. The recognition program is co-sponsored by WISE and Deerfield, Illinois-based EnsembleIQ, publishers of Store Brands magazine.
Of course, the WISE Annual Meeting is supported each year by industry sponsors.  We'd like to thank this year's sponsors: Topco, TreeHouse Foods, Lassonde Pappas, Schrieber Foods, Inc., Great Lakes Cheese, Catania Oils, Daymon, Sofidel, Albertsons, John B. Sanfilippo & Sons, Inc., Refresco.
Top Women in Store Brands (TWISB)
Store Brands magazine and Women Impacting Storebrand Excellence™ (WISE) created, in 2013, The Top Women in Store Brands honors to recognize women executives, in the store brand industry, who bring a passion for store brands to their day-to-day activities. The awards cover functional expertise areas (Supply Chain/Procurement, R&D/QA, Operations, HR, Sales and Marketing/Merchandising), as well as three achievement areas not linked to a specific functional expertise area (Sparkplug, Innovation and Lifetime Achievement).
To select TWISB honorees, each spring in-depth nominations from across the store brand industry are solicited. The submissions are carefully evaluated and reviewed to determine each year's award recipients. The cross functional committee ultimately selected one honoree for each category.
TWISB Award honorees are featured, in a multi-page story within the October issue of Store Brands magazine. The TWISB Awards are presented during the WISE Annual Meeting.
2019 Annual Meeting keynote speaker, Jonathan
2018 Annual Meeting keynote speaker, Judi
Best-selling author and 2017 Annual Meeting keynote speaker, Fawn Germer