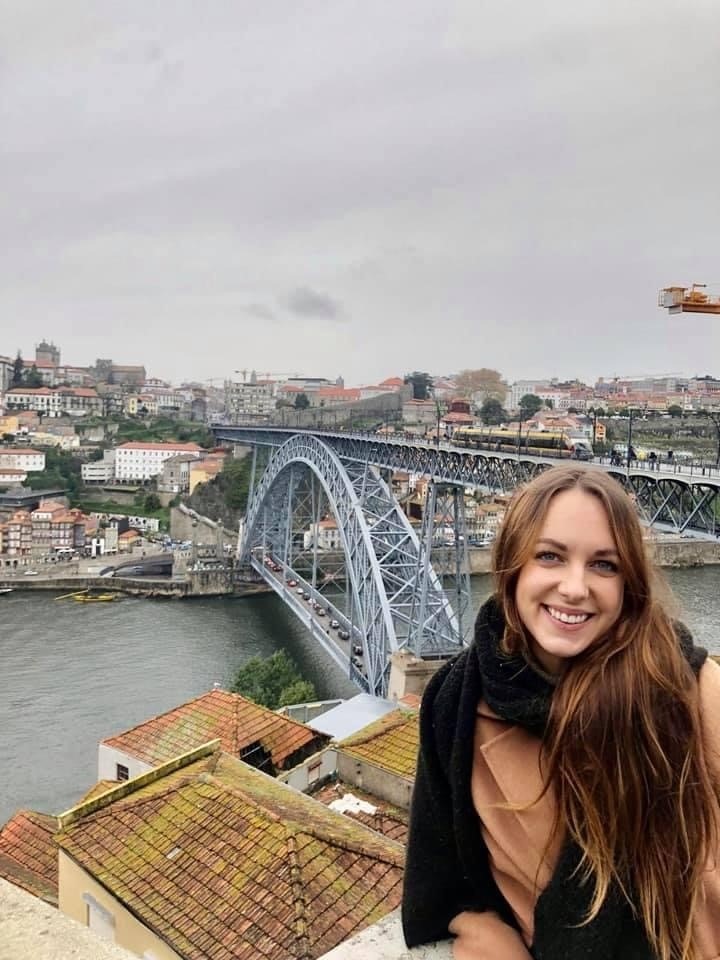 The Next Generation:  a WISE Jr. Board Member Interview
Featuring:  Miranda Sakschek, TreeHouse Foods
There are many of us who launched our careers fresh out of college, and maybe even in a position we hadn't even imagined. TreeHouse Foods' Manager of Division Commercial Planning Miranda Sakschek started in this industry as a young, Associate Business Development Manager with TreeHouse back in 2018, and has grown quickly in her career while also spending time within the WISE organization. Her story reminds us of how important it is to keep your head up and work hard for what you want, no matter how discouraged you feel. If you can do that, you can change the world.
WISE:  Miranda, please give us some background on your degree and experience prior to working at TreeHouse Foods.
MIRANDA: I graduated with a Bachelor of Science in Nutritional Sciences with an emphasis in Marketing and Integrative Medicine back in 2017.  While in school and prior to working at TreeHouse Foods, I worked on the Sales team for a Milwaukee-based bread company that was acquired by Marzetti, Angelic Bakehouse. I was also a personal nutrition consultant for clients in the Midwest at the time.
WISE:  How did you find your career opportunity with TreeHouse Foods and all the roles you've taken on since?
MIRANDA:  I attended many food conventions while in school and in my previous role, where I networked with as many food manufacturers I could get face-to-face with, both startups and large enterprises.  I met an individual that introduced me to TreeHouse Foods right after I graduated.  From there, I applied for a role as an Associate Business Development Manager and was on-boarded in just a few weeks.  After one year, I was promoted to a Customer Business Manager.  After another year, I took on the role as a Manager of Division Commercial Planning, and this is what I've been doing since September 2021.
WISE:  Tell us about your thoughts leading up to the start of your time at TreeHouse.  Did you have any expectations of what it would be like or did you do any preparation?
MIRANDA:  I knew I wanted to work in the food industry, in some way, given my experience and love for all-things food. However, I would have never imagined landing a job with the nation's largest private label food manufacturing company. My first year was a whirlwind of a learning curve learning about our customers, the ins and outs of our plants and categories, working with all cross-functional teams, etc., all while acting as the face of the company in my ABDM role. My role at Angelic Bakehouse/Marzetti helped create a foundation for my sales experience, but that was just a small scratch on the surface compared to what I've done at TreeHouse.
WISE:  What was your experience like working during COVID?
MIRANDA: When the lockdown first started in Q1 2020, I was still working as an ABDM, and then a CBM.  Working from home wasn't too much of a life-changing experience as I only worked from our office one day a week.  However, at the time, I was living in a loft apartment in downtown Chicago, and my fiancé had to start working from home too.  Given our apartment was really a large, concrete box, I often found myself working from the bathroom (or more so making HIM work from the bathroom!).  That was the only room with walls, and we were both on the phone all day.  THAT was an experience to say the least!  Then, once I started looking into switching roles within the company, the interview and onboarding process for that new position was extremely unconventional.  I did not meet my boss or my boss's boss in person until just this past summer!  I am lucky enough to work for a company that has allowed its employees to continue working from home until the foreseeable future.  And now that I live in a house with walls (thank goodness!), I am very, very grateful!
WISE: What got you interested in joining the WISE organization?
MIRANDA: Coming into THS as a fresh-out-of-college female, I lacked confidence and felt extremely discouraged on a day-to-day basis.  My boss, at the time, suggested I attend the WISE annual meeting to see if it was something I'd be interested in. Coming out of that meeting, I knew I needed to join this organization.
WISE:  You've been a part of WISE since you entered the private label industry. Tell us what you've done within the organization.
MIRANDA:  I joined the WISE organization in 2018, and soon after, I joined WISE's Mentor Circle Program as a mentee.  One year later, I volunteered to become a 2020 WISE Mentor Circle Lead where I led a team of six empowering individuals for the year.  At the end of 2021, I received a call from Lexi Ward, a WISE Board of Directors Member, who shared that I had been inducted onto the WISE Jr. Board of Directors.  I've now been in this role for one year where I've worked with six other Jr. Board members to find ways to attract a younger, diverse generation into the WISE organization.  I've also been participating on the Marketing and Communications Committee to find new ways to connect, attract and retain the next generation of private label professionals.
WISE:  What were your thoughts about the organization as you learned about WISE and its mission?
MIRANDA:  The group of individuals that make up WISE are not only empowering, but they are authentic, courageous, intuitive, and so extremely caring; they are a true family outside of a family. WISE has helped build my self-confidence which has helped me succeed both in the workplace and on a personal level.  WISE has helped me see and believe that I am strong, and I am capable of accomplishing anything I set my mind to.  Being on the Jr. Board of Directors will now allow me to not only shine that light of empowerment onto others, but it will also allow me to continue to learn and grow, together with WISE and all it has to offer.
WISE: What are your aspirations going forward?
MIRANDA: I want to change this industry.  Given the challenges we continue to face every day such as material and labor shortages, inflation, and all-things COVID, we've got some big bumps to overcome. However, the strong "do-ers" are the ones who will drive this industry.  We will drive growth; we will drive innovation while sustaining our core SKUs that serve as the foundation of what we offer. Once we surpass the challenges we are facing today, it will only be up from there.  It will take those who want to work extra hard to make it happen, and that's why I'm here.
WISE:  How would you sum up your experience in this industry as a young, female, and what advice would you give to those in similar situations?
MIRANDA:  It's easy to feel unseen and discouraged as a young female in this industry.  However, we are the ones who can become the most seen if we let our voices be heard.  Work for yourself.  Work for the younger girls that look up to women like us, and prove to them that we can do anything we set our minds to.  I will, forever, live by my favorite quote, and hope others do the same:  "Always behave like a duck; keep calm and unruffled on the surface, but paddle like hell under water." – Anonymous